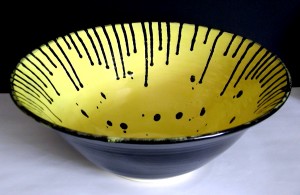 Food and art intersect at the : A Fest for Foodies held at the SullivanMunce Cultural Center at 225 Hawthorn Street in Zionsville. The dates for this one-of-a-kind festival are Friday, November 20th from 6-9 pm and Saturday, November 21st from 10 am to 3 pm.
Friday night is an elegant preview party featuring live jazz by The Alex Young Trio, hors d'oeuvres and libations including wine, craft beer and champagne. This event offers guests an early opportunity to meet the vendors, sample and shop. Tickets at the cost of $50 per person are available online at www.SullivanMunce.org or 317.873.4900.
Tickets for Saturday, November 21st are $5 for adults and free for children under 12 and those who purchase tickets for the Preview Party.
Foodies and art lovers alike will enjoy this unique shopping and tasting experience. The event is perfectly timed for gathering specialty items for those on your holiday gift list as well as for your own holiday entertaining and enjoyment.